We are a MOT testing station for Class 4 vehicles.
The M.O.T's are carried out on our site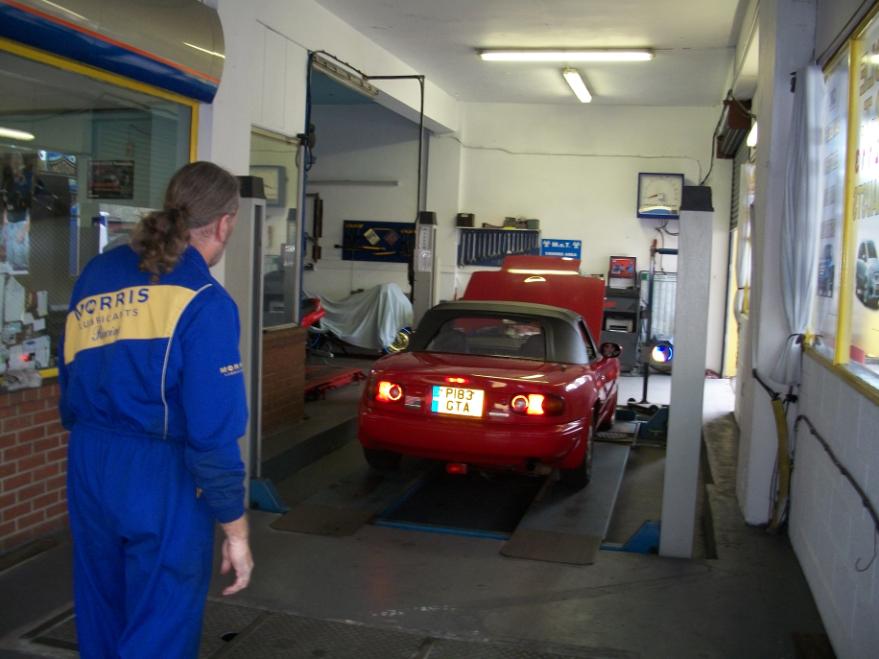 We have been carrying out MOT's since 1968 on Class 4 and on this site since 2001.
In this time there has been so many changes to the MOT, we have had to keep up with the changing regulations.
What the M.O.T test includes:
Body & vehicle structure, engine mountings, tow bar, fuel system, fuel cap, exhaust emissions, exhaust system, seat belts, seats, doors, boot, mirrors, brakes, tyres, wheels, number plates, lights, bonnet, horn, windscreen, steering, suspension.
These are just the outline of the items tested in an MOT.
Also during an MOT the tester writes down anything else that he notices which may need attention in the future. This is then recorded on the MOT itself under the Advise heading. (see new MOT certificate below)
If your car fails:
We can carry out all the MOT repairs on site, we can give quotes for failures so you know how much it will cost to get your vehicle the MOT.
We are more than happy to explain and where required show you the items that need attention.
Our Guarantee.
We pride ourselves with a very high level of MOT. If its not correct or safe it will not pass.
Our priority is compling with the M.O.T rules, obviously we want the cars that leave our premises to be safe for the driver and other road users.
If you would like to come and talk to us about an upcoming MOT on your vehicle then please call in and see us and we can advise you further.
New MOT certificate.
The new MOT certificates are just printed onto plain paper, they are so different to look at compared with what they used to be.
The new pass certificates has the advisory information on the right hand side of the form.
The new failure certificate has a part for the failure items and also the advisory information on the same form.
These new certificates came into effect on the 16th October 2011 so anything after this date will have the new format certificates.